The PLAYmake 4in1 and the many accessories are available through our partners in the US.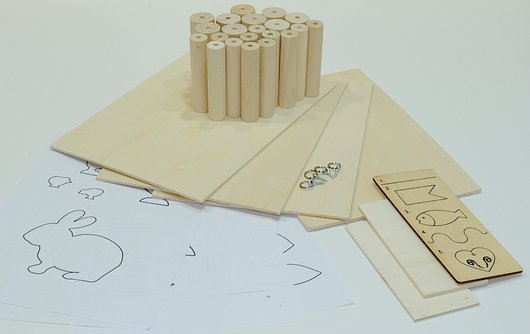 Material pack wood sawing + turning
PLAYmake 4in1 Material-Kit 163360
Newly developed wooden material pack for sawing + turning
Suitable for PLAYmake 4in1 workshop and UNIMAT 1 Basic. Includes:
9x Lime/Basswood ø30x90 mm
12x Lime/Basswood ø20x90 mm
4x Poplar Plywood 210x297x4 mm
2x Poplar Plywood 70x150x4 mm
4x eyelet keychain
Sawing template 3mm
Model templates

Material kit for designing and crafting great models.